Adding and Managing MFA Methods
As of March 22, 2023 all users will be required to have two MFA methods registered.
Manage / Add methods
Visit myaccount.microsoft.com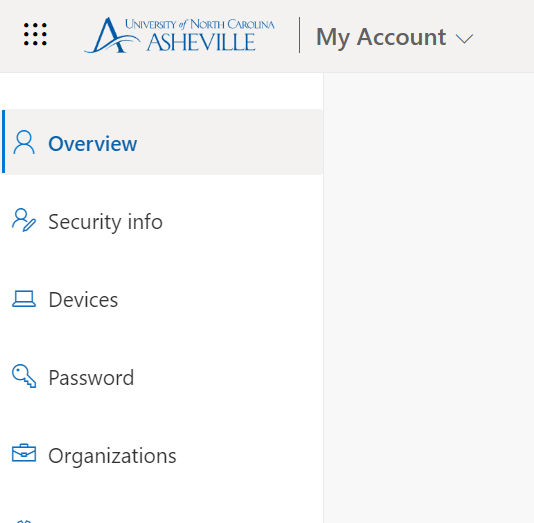 Click on Security Info and click Add Sign In Method

From the dropdown, pick the method you would like to use. While the Microsoft Authenticator app is the most convenient, you can also add cell and office phone numbers, hardware tokens (like Yubikey), or browser extensions!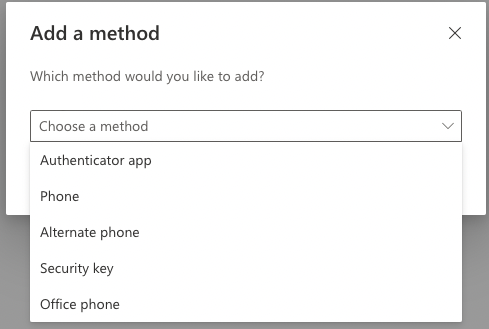 Authenticator App
Utilize the following apps for iOS and Android:
For Android download click HERE
For IOS download click HERE
After picking "Authenticator App" from the dropdown, the next window will ask if you would prefer to use the Microsoft Authenticator.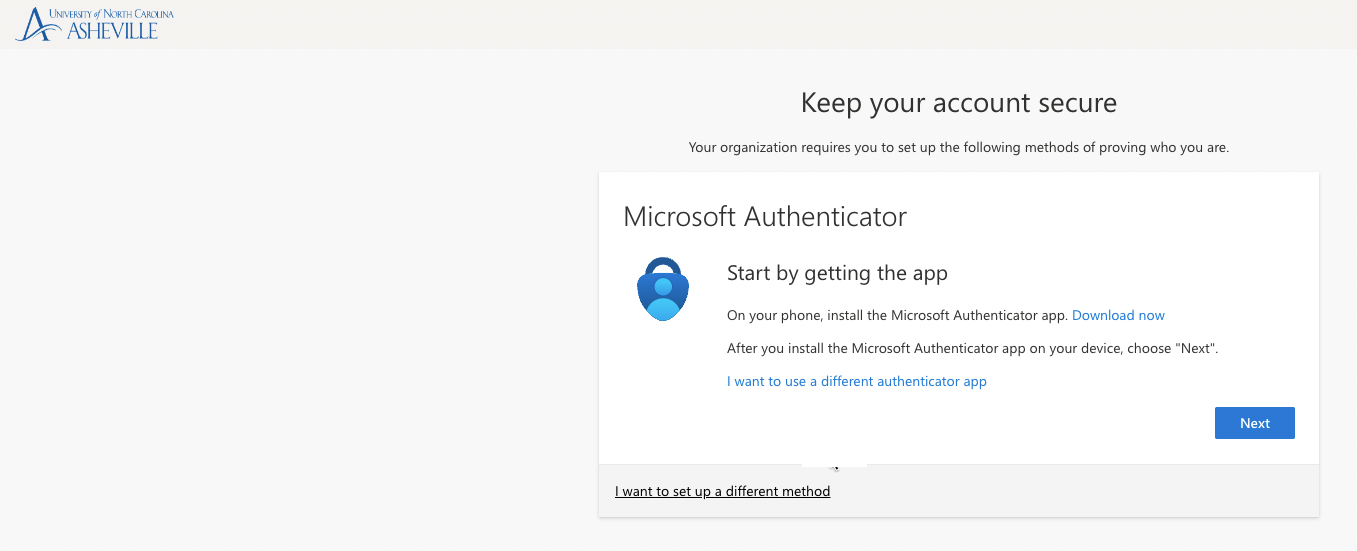 The Microsoft Authenticator application will allow your phone to authorize access to your accounts.
When you download and open the Microsoft Authenticator you may be prompted to unlock your phone. This PIN or Biometric prompt would have already been set up on your device.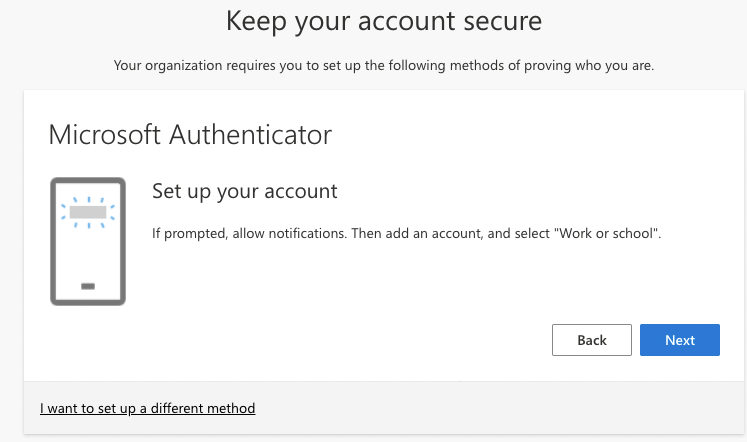 As noted in the screenshot, click on Next then add a "Work or School" account.
The system will present you with a QR code to scan using your phone and the Microsoft Authenticator application. This will provide you an activation code for the app. After which, you will receive confirmation that the process was successful.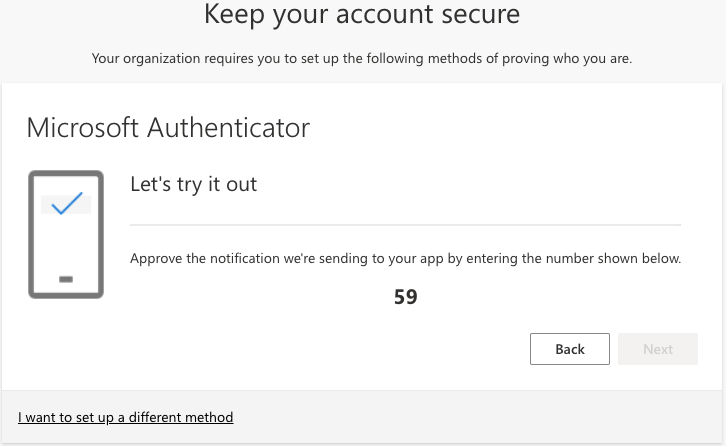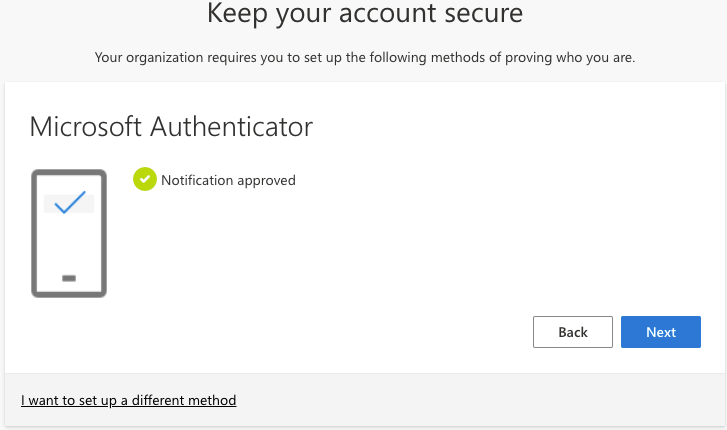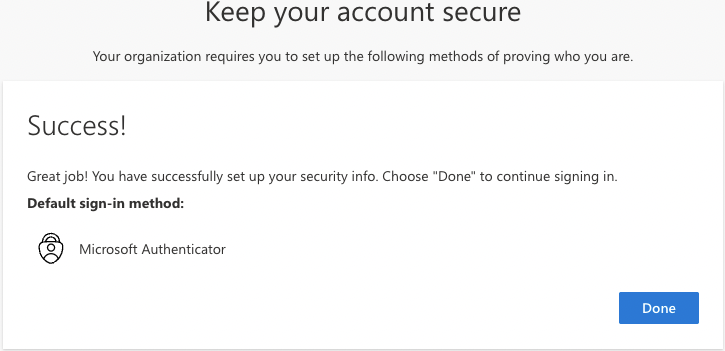 Phone
Choose your area code, enter your phone number, and select the verification method.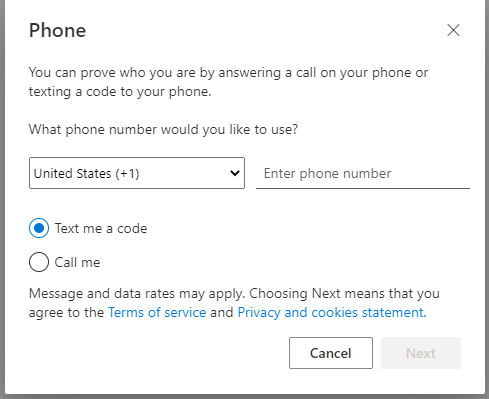 The system will now call or text you based on your selection. Follow the prompts to complete the MFA method registration.
Security Key
Pick the type of hardware token you wish to use. USB and NFC type devices are both supported.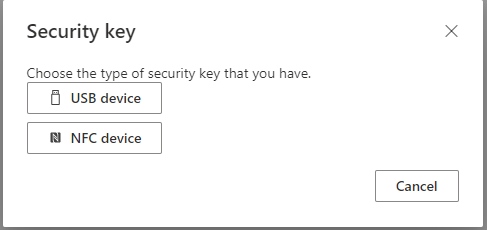 With your security key in hand, follow the prompts to complete the MFA method registration.