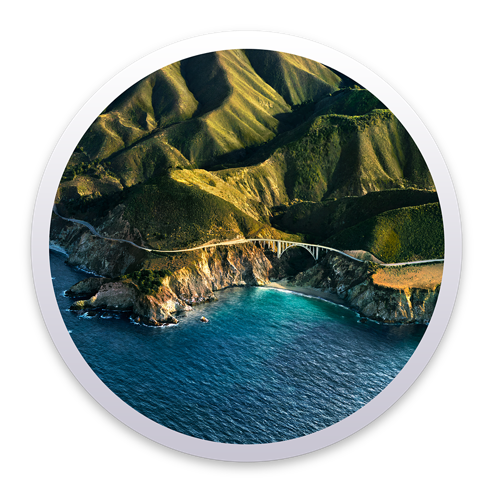 macOS Big Sur (version 11) was released by Apple on November 12, 2020.
ITS supports macOS Big Sur as the preferred operating system for campus Mac computers.
ITS continues to support macOS Catalina.
All previous operating systems (macOS 10.14 and below) are considered insecure and are not supported by ITS.
Before you upgrade
You should always keep a backup of your important data, and it's even more critical before an operating system upgrade. Read Back up your files with Google Drive on macOS or Back up your files with OneDrive on macOS to learn how to back up your files to cloud storage.
Read About Jamf Connect to understand how the login experience will change once you upgrade your Mac.
Read the list of Known issues with macOS Big Sur below.
Take a tour of What's new in macOS Big Sur.
Switch from NoMAD to Jamf Connect
When you upgrade your university Mac to macOS Big Sur, NoMAD is replaced by Jamf Connect.
Jamf Connect provides many improvements to using your Mac, including the ability to log in to your Mac after a password change while off campus, without connecting to VPN.
Jamf Connect also replaces the default macOS login window with a new branded look and functionality tailored to UNC Asheville.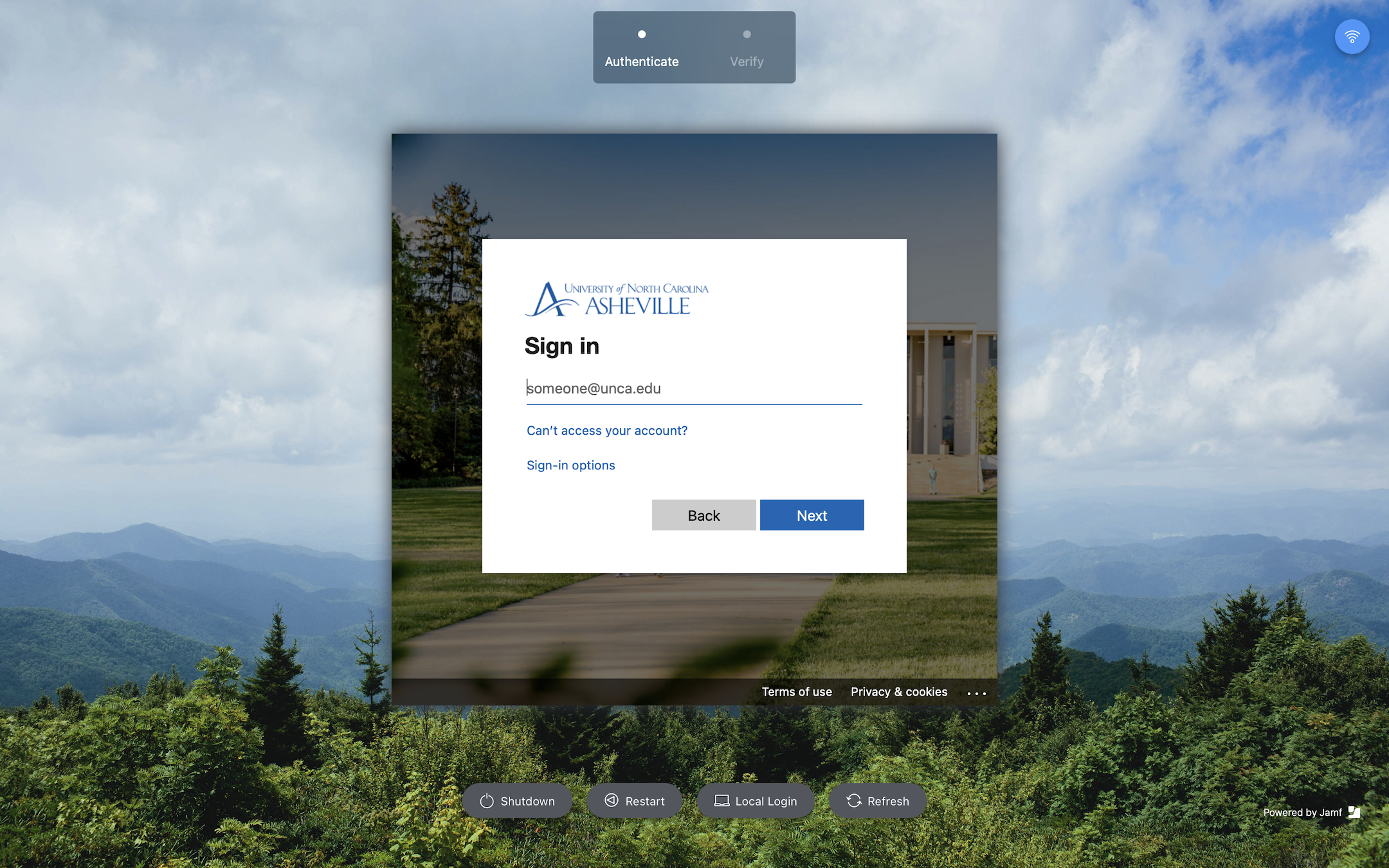 Please read About Jamf Connect to understand these important changes before you upgrade.
How to upgrade
macOS Big Sur is available in Self Service.
Open Self Service, then click "Upgrade" below "Upgrade to macOS Big Sur" to begin.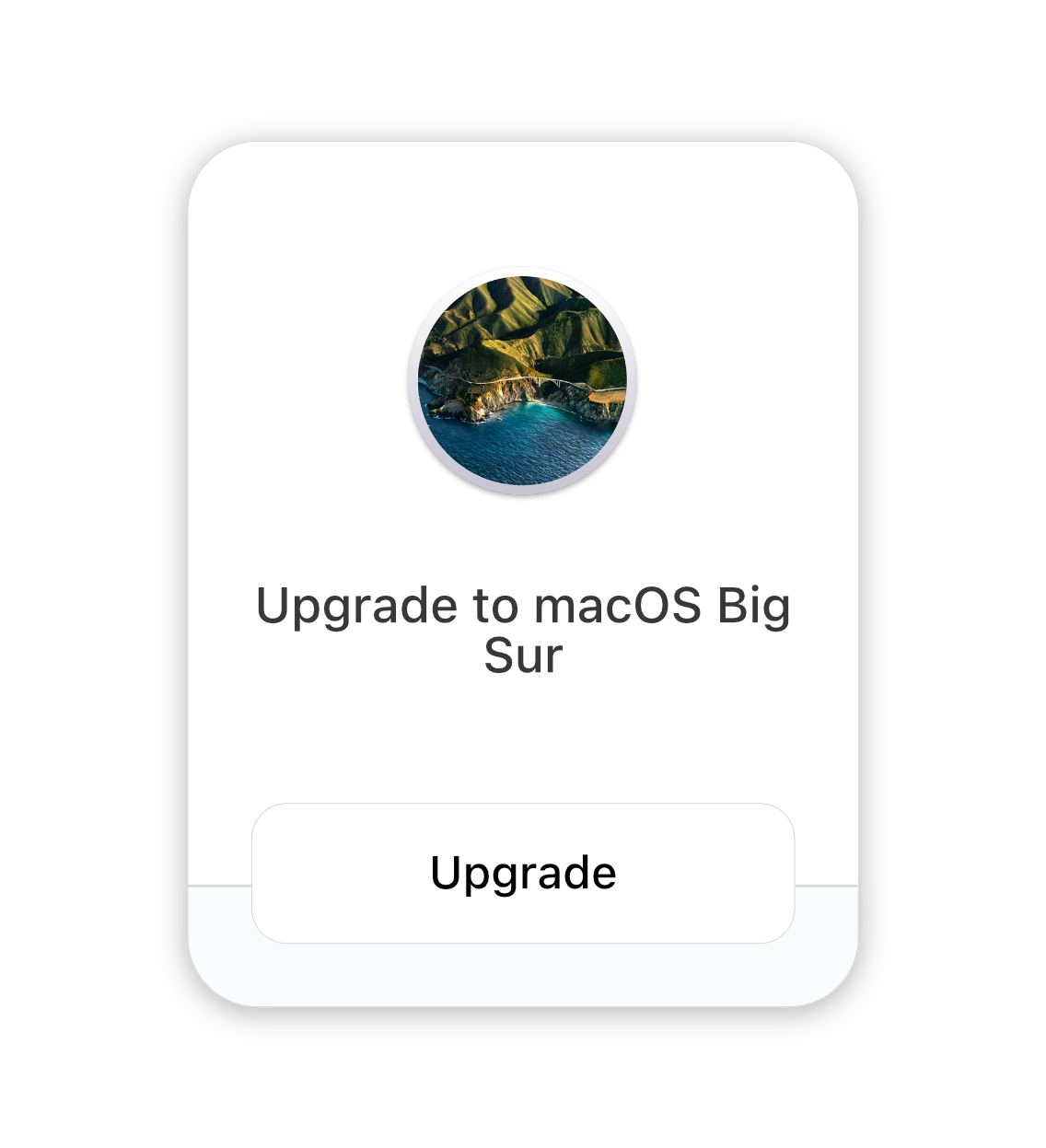 Known issues
Google Drive File Stream requires additional steps to function in macOS Big Sur. It uses a legacy kernel extension with limited support by Apple. Please read Google Drive File Stream and macOS Big Sur for more information.
Microsoft Office version 16.44 and above is compatible with macOS Big Sur. Use Microsoft AutoUpdate to ensure you're running the latest version of Office.
Kernel extensions have been deprecated and replaced with system extensions. Software using kernel extensions may no longer function appropriately without a new version of the software. Contact ITS if you are unsure if you use software that requires a kernel extension.
Adobe Creative Suite CS6 and below are no longer supported by Adobe, and are not supported by ITS. You will need to update to an Adobe CC subscription to use Adobe software.
Big Sur does not support 32-bit applications.
ITS has tested common software and business processes with macOS Big Sur. However, ITS does not guarantee functionality as all use cases cannot be tested. If you experience a problem, please contact the ITS Service Desk.