Minitab Online Access Instructions
Beginning in 2023 UNCA now has access to Minitab Online available to all Faculty, Staff, and Students. Minitab Online functions similarly to Minitab Desktop without being limited to Windows OS. Minitab Online can be used on any platform including Windows, MacOS, ChromeOS, Android, and iOS.
Accessing Minitab Online
You can now access Minitab Online by visiting app.minitab.com in any browser. To log into your account, enter your UNCA email address into the sign-in window as seen below and click next.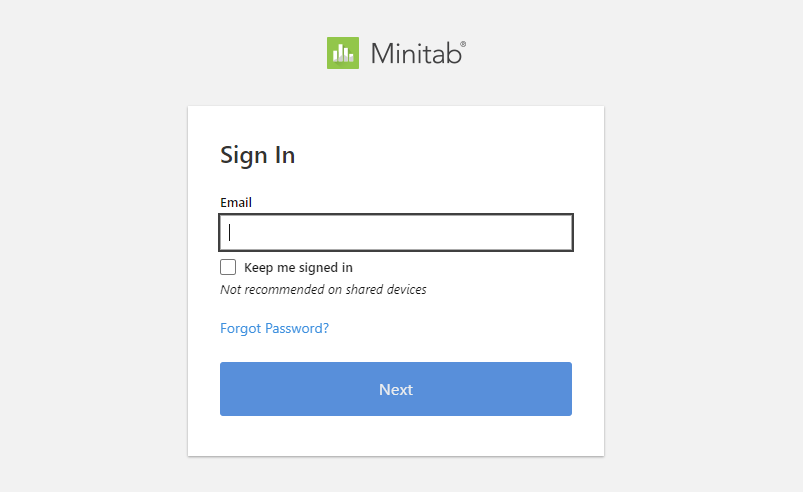 You will be redirected to the UNCA SSO portal where you can complete the sign-in process by entering your UNCA password. Once the sign in is complete, you will be sent directly to the Minitab Online site.
Troubleshooting
If you are having trouble using or accessing Minitab Online please try the following:
Clear your browser's cache
Restart your computer
Use a different browser
If you continue to have issues accessing Minitab Online please let us know by emailing the IT Service Desk at itservicedesk@unca.edu
Questions? Please contact the IT Service Desk at itservicedesk@unca.edu