Immersive View (Background)
The Immersive View feature allows the Zoom Meeting host to place up to 25 video participants onto a single virtual background. Use of this feature can increase participant engagement within debates, panel discussions and other group activities.
Immersive View use places participant video images automatically into provided scenes and the host can adjust the 'seating' arrangements as needed, or desired. The host can also use their own custom background for a unique scene.
While immersive view functionality does not require use of the
Virtual Background feature, it does work best when everyone has this functionality.
When used in a webinar, the host and panelists will be placed together onto the virtual background, while attendees view the scene.
The use of Zoom Meeting software version 5.6.3, or 10.13.3 for macOS, or higher is required to utilize this feature.
Participants using versions of the Zoom desktop client, or mobile app that do not support 'Immersive View' will view other participants in either the Gallery View or Speaker View display mode (whichever was used before Immersive View started), and participants are displayed with a black background. Those who are able to view the Immersive View see these attendees in the scene with their original background, virtual or not. Participants placed onto the scene without meeting Virtual Background system requirements are displayed with a circular frame around them, while video off participants appear as their profile picture.
When screen sharing, the Immersive View ends and is replaced by the shared screen. When sharing stops, the Immersive View begins again with the same positions as before.
Recording of Immersive Views is not yet supported. Recordings just appear as Gallery or Speaker layout, depending on cloud recording settings or which was used before Immersive View is started for local recordings.
Image of three participant meeting utilizing the Gallery View display setting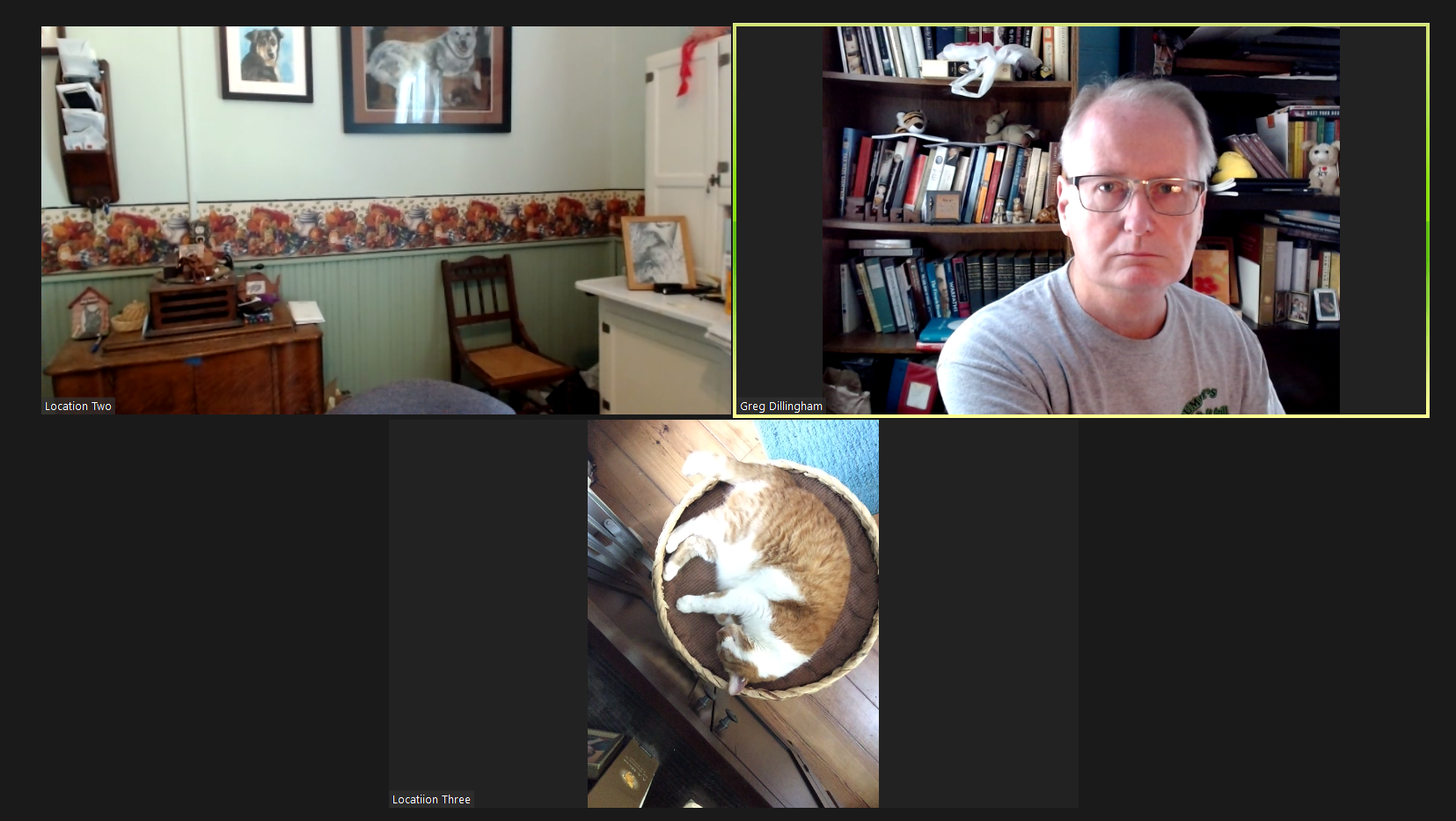 Image of same three participant meeting utilizing the 'Art Gallery' (five participant) Immersive View display.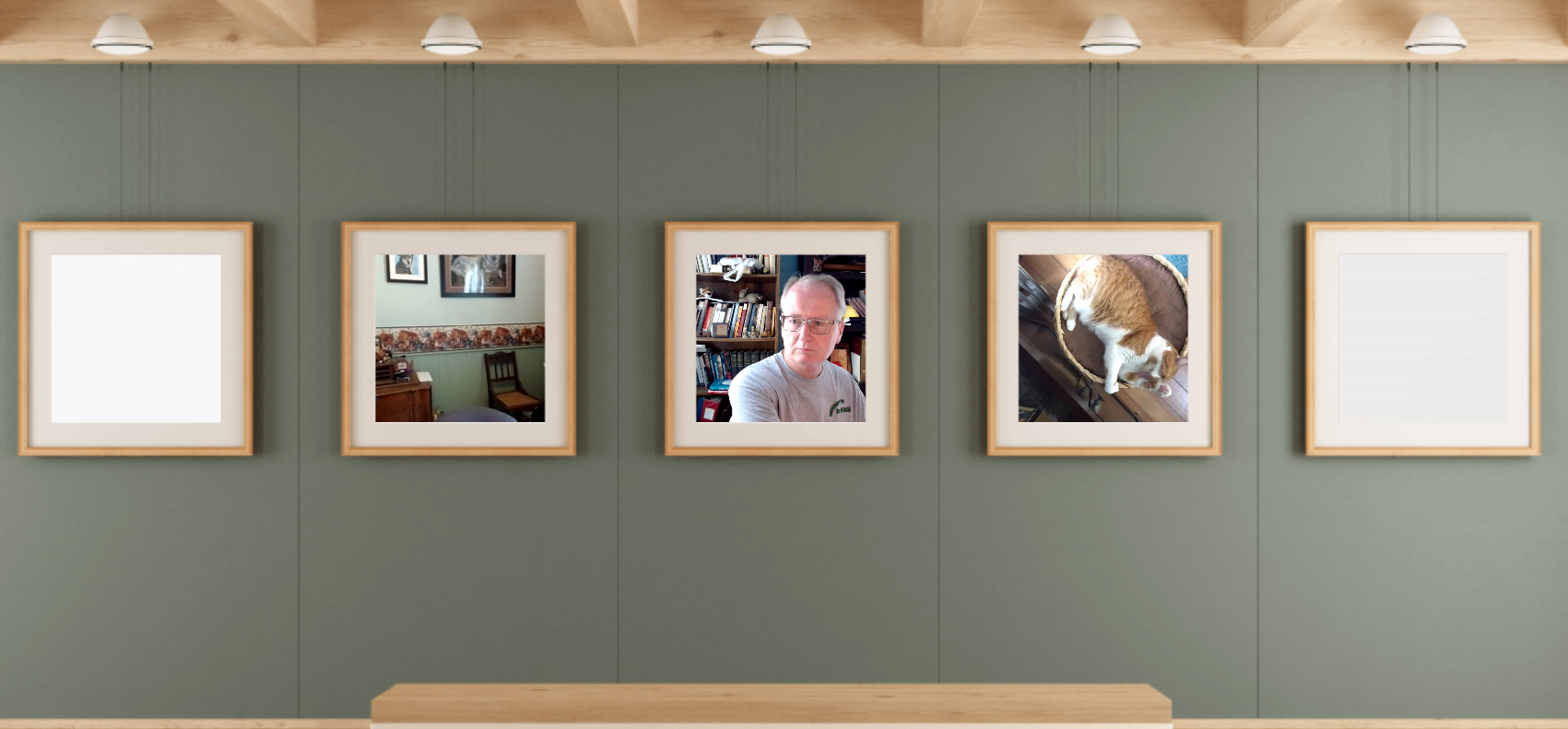 Starting the Immersive View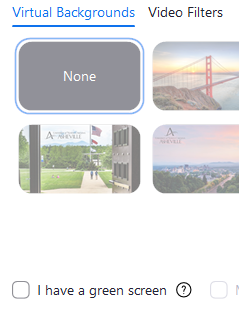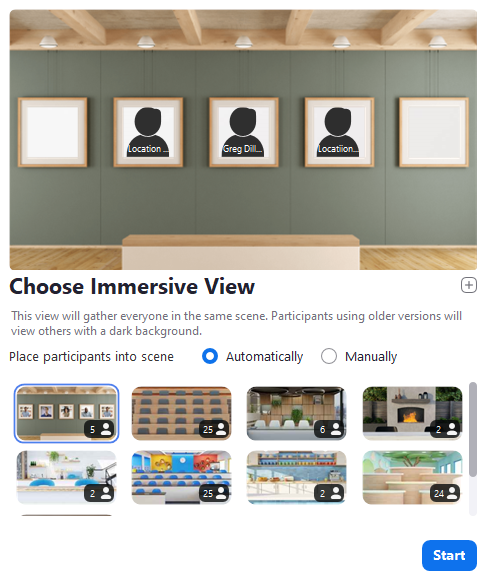 Art Gallery seats five, Auditorium seats 25, Boardroom seats 6, Fireside Chat seats 2, Cafe seats two, Classroom seats 25, Kitchen seats 2,
learning pods seats 24, My Video seats 25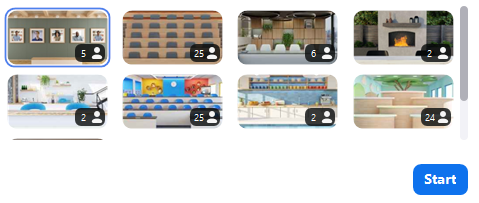 Example of Art Gallery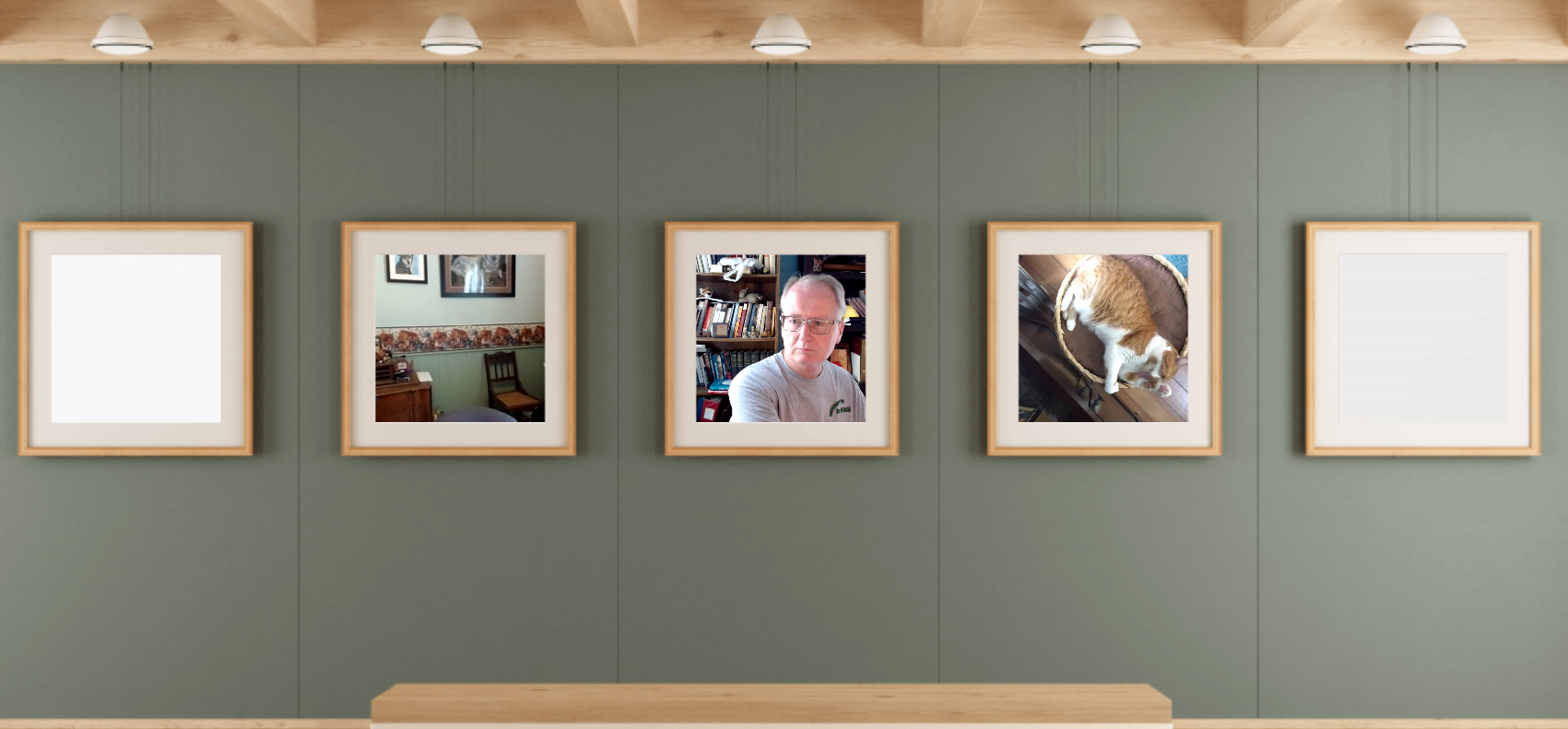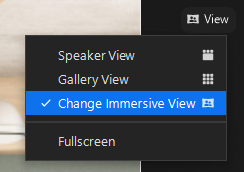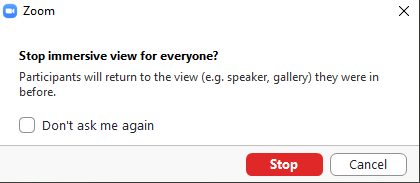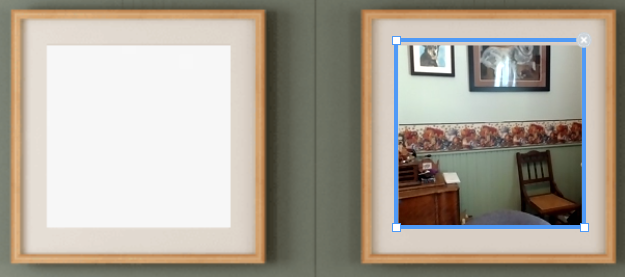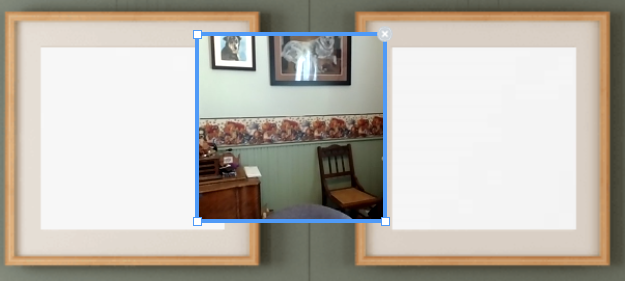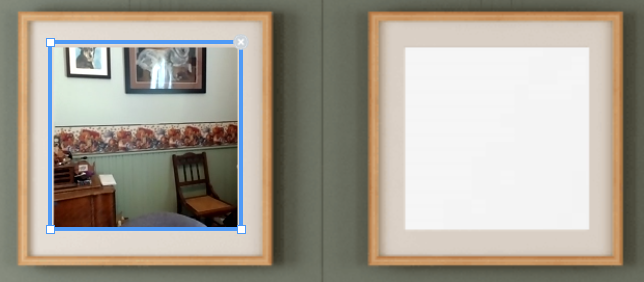 Training Resources:
List or explain the available training resources.
Additional related knowledge base articles include:
List or bullet point the related help articles.
Resources for assistance or follow-up questions and concerns.
Contact UNC Asheville's Information Technology IT Service Desk for assistance in implementing the above described services and support. Email: itservicedesk@unca.edu or by calling 828.251.6445
Contact UNC Asheville's Center for Teaching and Learning unit for pedagogy and teaching strategies regarding this knowledge base article. Email: ins_tech@unca.edu. or by calling 828.251.6540
Use the Zoom Video Communication system knowledge base for Zoom meeting specific support questions or concerns. www.zoom.us/support