GlobalProtect provides remote access through its VPN client for UNCA faculty & staff. Accessing it will provide you secure access to on-campus resources such as personal file shares and Jabber access. To access it, please follow this guide to setting it up.
If you find necessary resources that are unavailable, please submit a ticket to IT Service Desk and specify which resources you need. Include information such as hostnames, IP addresses, and business need.
Installing the Client
Once you have gained access, you can install the client via the "Software Center" app on Windows or the "Self Service" app on MacOS. Go to your respective app and install it with the directions below.
MacOS
Sign in to the "Self Service" App

Search for "global" and hit "Install" on the Global Protect app that shows up.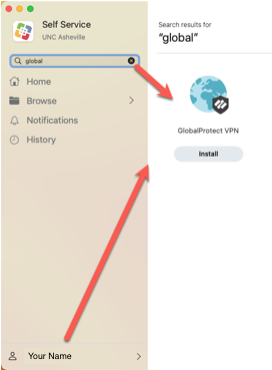 Windows
Open the "Software Center" App

Search for "global" and select the Global Protect App, then click Install.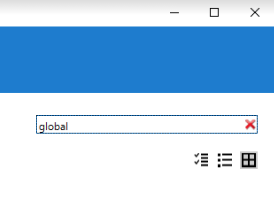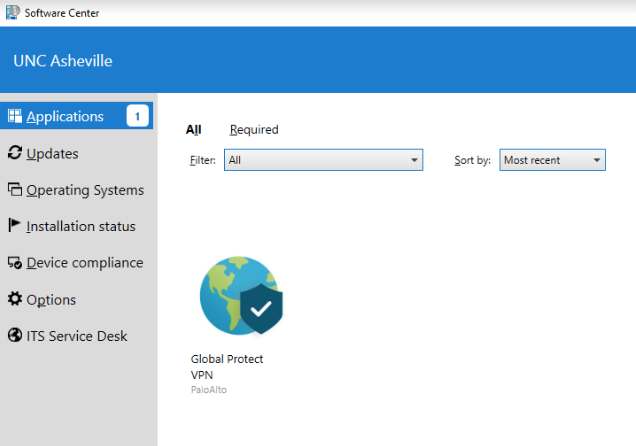 Using the Client
Once installed, follow the instructions below to use the client:
When Global Protect is first installed on a Mac or when logging in you may see a message like the one below. In that case, just ignore it and hit "connect" to retry the connection and it should connect you.

Click on the GlobalProtect client in the system tray, make sure "vpn.unca.edu" is selected as the portal, and click Connect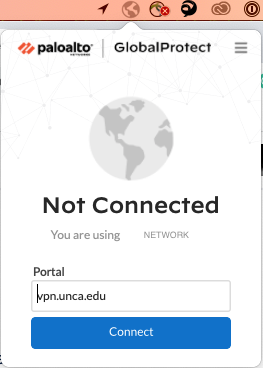 Once connected you will be redirected to your default browser to sign in using SSO. It will require you to MFA before passing your authentication. (If you are already signed in on your browser it will take you straight to the MFA request)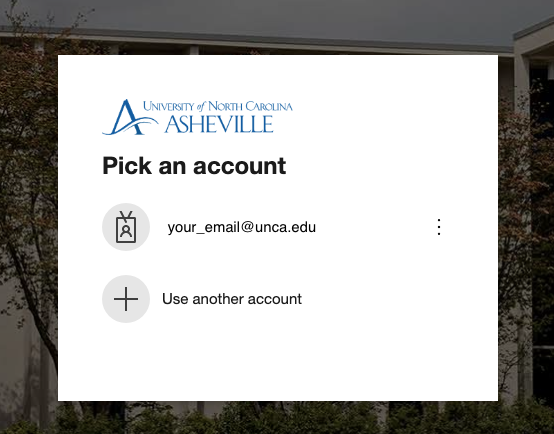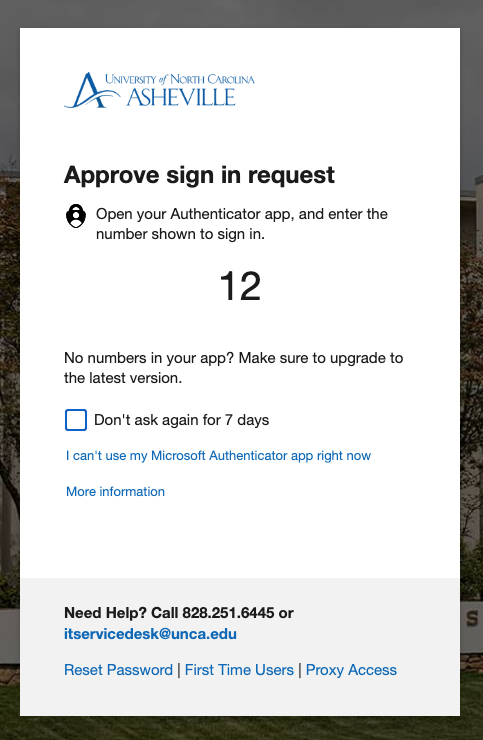 Once your MFA request is approved, it will proceed to connect you. You will see an "Authentication Complete" page along with UNCA's terms for using VPN. The client will also show as "connected."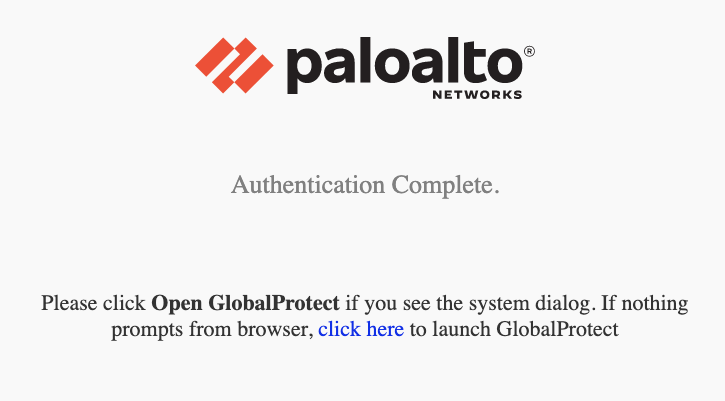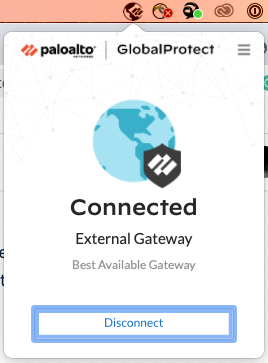 When you connect, GlobalProtect will remember your authentication for 24 hours before asking you to reauthenticate and MFA. 24 hours is also the max session length allowed for VPN before it will disconnect you.
Global Protect uses the sign on with the default browser. Meaning, if you already signed into OnePort or another UNCA resource with MFA, you session will be honored using Global Protect and not require you to authenticate again.