Add a cell phone record to your account for Bulldog Alert
If you are unable to verify or update your cell phone number for Bulldog Alert, you will need to set an initial cell phone number in OnePort.
Important
You must have a "Cell phone" number on file in order to receive Bulldog Alerts. Please follow these instructions to add a mobile phone number.
(If your number is listed under anything other than "Cell phone" you will not be able to receive Bulldog Alerts via text message.)
To add a number
Log in to OnePort.
Students: Click Student Records → Update Personal Information
Employees: Click Employment → Update Personal Information
To add a new phone number: Click Add New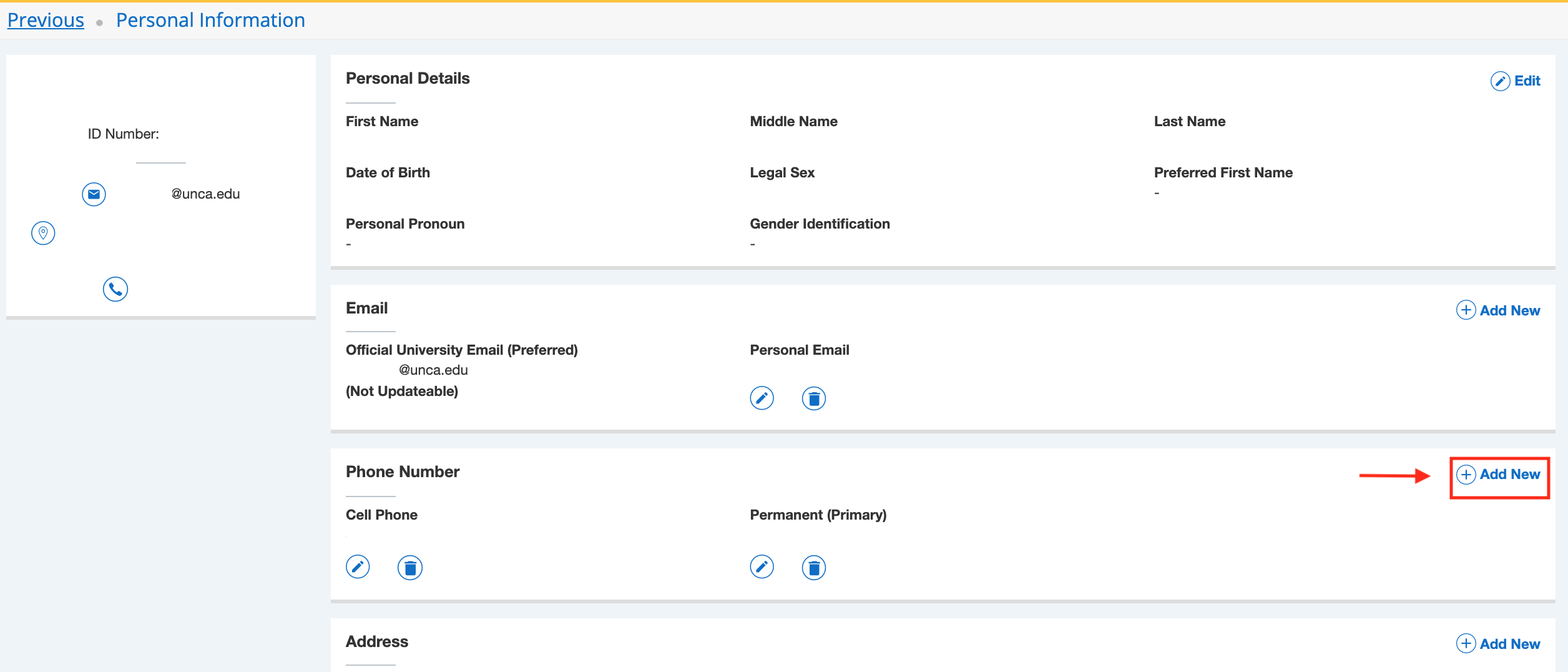 5. Click the Phone Type dropdown menu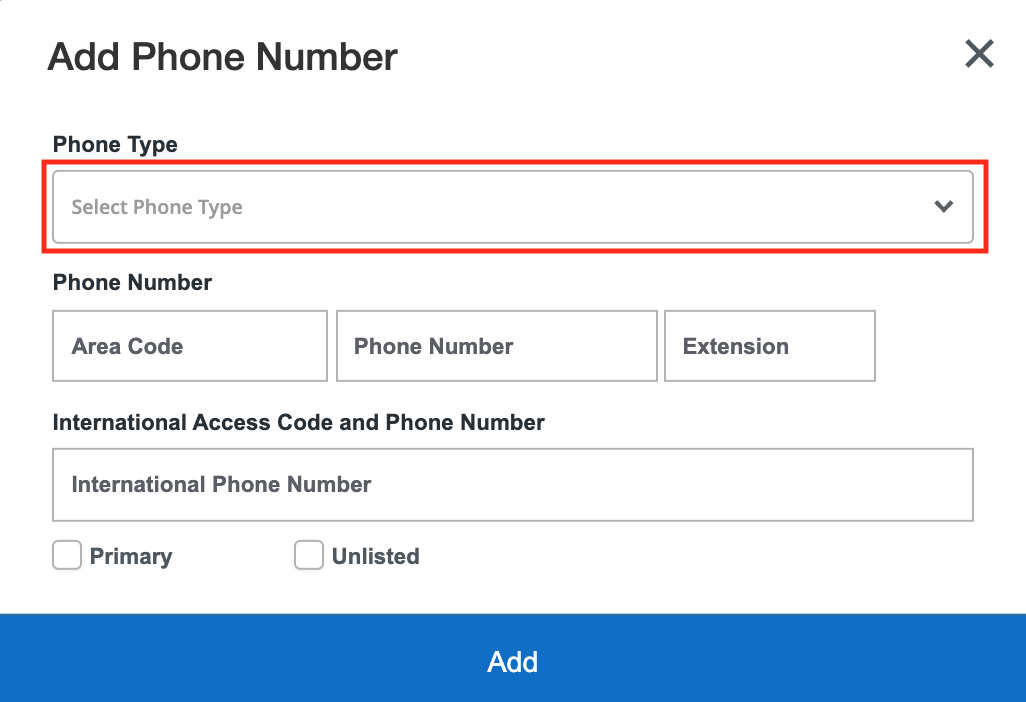 6. Select Cell Phone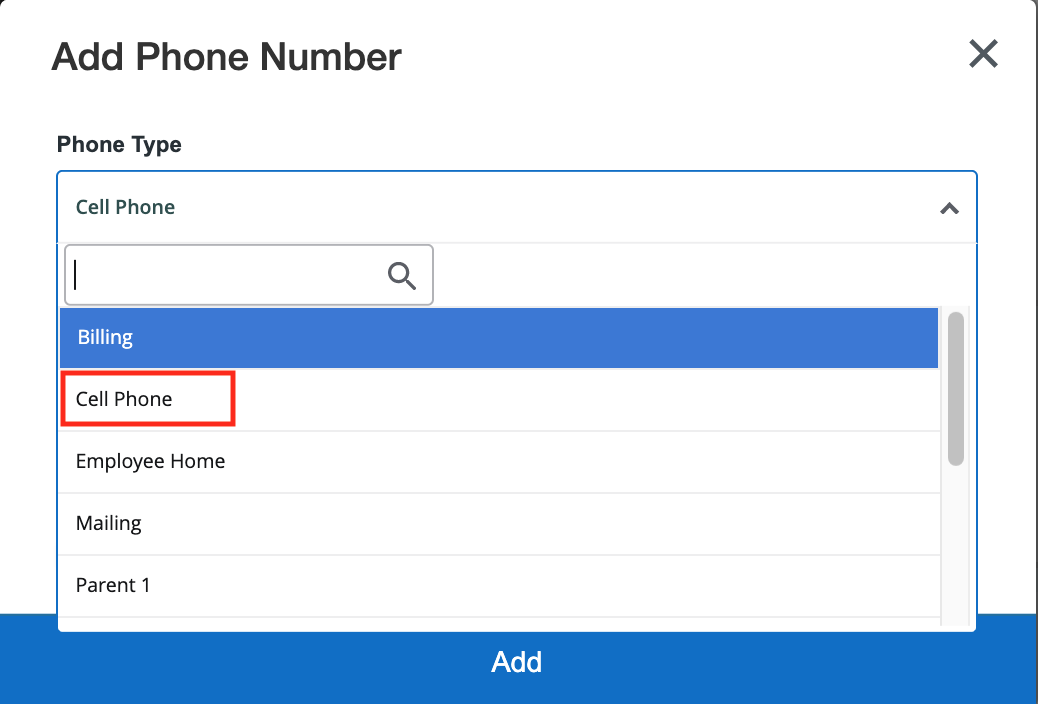 7. Finish filling out your Cell Phone information and click Add
To edit an existing phone number
Click the Pencil icon under the phone number you wish to update.
Click Update to save your changes

You may now return to the Bulldog Alert management page to confirm your cell phone is listed correctly. After setting an initial cell phone number, you can update your notification settings Bulldog Alerts in the Bulldog Alerts management portal.