Pay for Print with Papercut
Papercut software allows users of almost any of our public computers in classrooms and computer labs to use the university's print services.
In order to use the system you must be a student with a One Card or a Library community member.
Please see the articles below which explain how to use the pay for print services through Papercut in different situations.
Checking Balance
1. Activate the print client by clicking on the green "P" icon in the system Tray.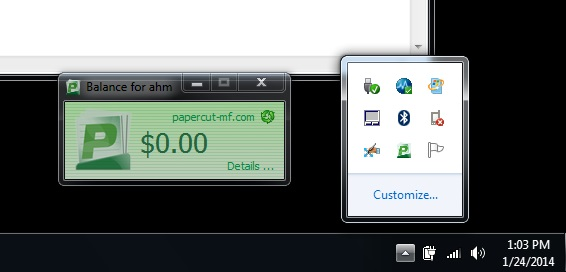 2. Click "Details" in the window that appears.
3. A browser window will launch where you can log in with your username and password.
4. Your balance is displayed.