Go to oneport.unca.edu and log in with your student Email and password. You can also click on the login link in the top-right corner of the UNCA Homepage.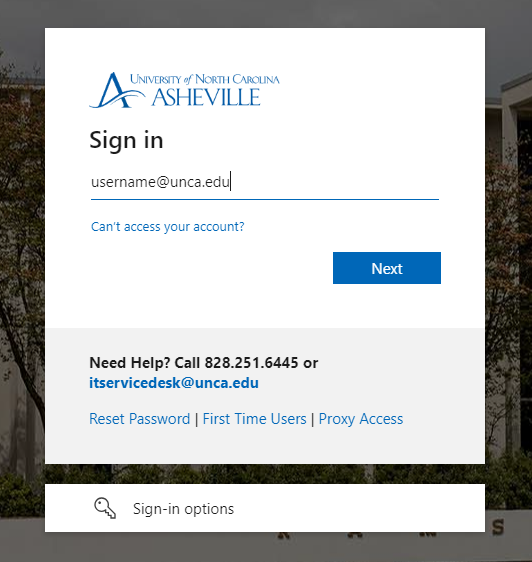 On the left-hand side of the menu, click on the Moodle link: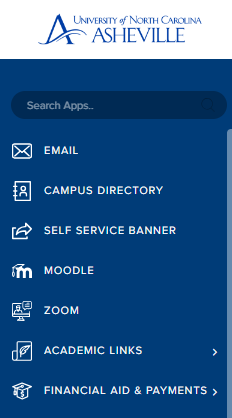 Next, if you are prompted, login with your UNCA Email and password just like you did to get into OnePort!
Now you are all set to see your classes and assignments! Feel free to bookmark the page to get to Moodle even quicker next time!